Apply now – Add to your coaching resume
Aug 18, 11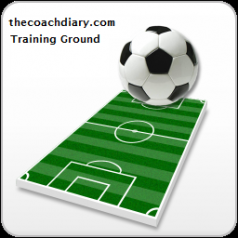 I'm looking add to my soccer CV this season and had wanted to do the intro to Futsal and the Disability, however due to cutbacks the FAI have no dates scheduled for these two workshops. I suppose it goes with the current times.
I did ask them how many coaches they would need to do either of the workshops and for the Futsal one to be run, there would have to be  a minimum of 20 and up to 30 pax. For the disability workshop only a minimum of 8 and up to 16.
Which brings me to the point of this post!! If anyone is interested in doing either of the workshops could you get in contact with me and if any clubs wants to take it on even better. I don't work for the FAI, I just want add to my coaching CV and if this is the quickest way to get one of the above workshops going then I'll do anything for it to happen (within reason).
The Disability Workshop (I prefer football for all)
AIM: The workshop is designed to assist coaches to work with players with disabilities by applying their coaching
knowledge, skills and competence.
Objectives: To provide coaches with the ability to:
Increase awareness that people with disabilities participate in football
Examine one's personal reaction to the issue of disability
Identify the broad disability groupings and Communications to each
Apply one's knowledge of coaching and skill development towards participants with disabilities in practical sessions
Consider the Inclusion Spectrum and apply it
Entry Requirements:
Workshop candidates will need to have completed kick Start one/Senior Intro courses
Duration/Format:
6 contact hours / There are practical aspects of the course, therefore please bring appropriate attire for indoor use.
Assessment: No formal assessment – Full attendance is compulsory to gain certification.
Fee: €35pp (2010)
More info see the FAI homepage
Futsal
AIM: The course is aimed at coaches who already have a basic knowledge of Futsal and who may be already involved in coaching a Futsal team.
The objectives of the course will enable coaches to:
Understand and appreciate the fundamentals of Futsal
Appreciate and understand the "Laws of the game" of Futsal
Organise and coach the basic skills and techniques of Futsal
Understand the basic principles of attack and Defence of Futsal
Understand basic Futsal tactics including player / team rotation movements and the creation of space
Have an appreciation of the use of set pieces in Futsal
Have an appreciation of the physical fitness and mental demands of Futsal.
Entry Requirements: Coaches MUST have completed at least an FAI Kick Star 1 course or equivalent. Experience of coaching a Futsal team is desirable and will be an advantage but is not compulsory.
Duration/Format: 9 Hours contact hours divided over three x 3 hour sessions. Futsal theory sessions and twelve practical sessions are delivered.
Assessment: No formal assessment.
Coaches will have the opportunity to practise during course. Participants MUST attend ALL sessions in order to be certified.
COURSE FEE €75pp (2010)
That's basically the 2 course I want to do next, only there is no course scheduled for this year or 2012 at present, unless the FAI get the numbers to be able to run them.
**********************************************************************************************************
If anyone thinks they might be interested in doing any of the above email me info@thecoachdiary.com with your location and if your willing to travel to Dublin?
All in the name of football
Facebook comments:
comments
404