John Giles Foundation "Walk of Dreams"
Feb 10, 11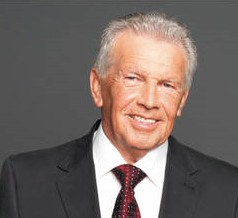 I had the pleasure of speaking to John Giles tonight and even got a signed book. John is on the same wavelength as us and totally agrees that the small sided games needs a complete restructure.
The "Walk of Dreams" is a national fundraising campaign to help build stronger clubs, schools and communities throughout Ireland. At 3pm on Sunday 27th of March We Walk the "Walk of Dreams" and we want your club to join us!
This is a unique opportunity for all clubs in Ireland to walk together and demonstrate the importance
of football in Irish life.
Clubs that sign up to the "Walk of Dreams" will receive a Fundraising Pack. Members taking part in the "Walk of Dreams" fundraise in their local community using the sponsorship cards. 50% of all monies raised go to your club and 50% to the John Giles Foundation to be reinvested in your local community.
Check out http://johngilesfoundation.com/walk-of-dreams.html for more information, this is a fantastic idea so everyone please get you and your club involved. This will be the biggest day in Irish football ever, lets show the rest of Ireland how big our community is!
Facebook comments:
comments
404