Touches and then, more quality touches!
Jun 11, 14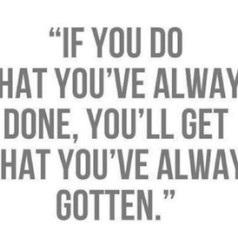 If I want to be come a better writer I must read more books. If I want to be become a better footballer, I must get more touches of the ball. Well, that's how it use to work.
For many years now we have been comparing every promising young footballer to the talents of Roy Keane but we need to go back as far as 1999 Ray Houghton and 1996 Ronnie Whelan to find Irish players with great talent (technical) that were able to compete at the highest level. Under the current climate, as we look to the future it is highly unlikely that we will ever see players of this calibre playing for Ireland again.
My view on last nights game (Ireland v Portugal 1-5)….
I think we did ok on occasions and tried to at least play from the back. Ireland had a weakened team but Portugal also have 4-5 starters on the bench. Portugal's passing in tight passes compared to ours was exceptional and this is the part of the game that we are light years behind in. The biggest problem is education, it's culture, it's mentality but most of it's how many people really and truly care.
Educating the parents (who are mostly the coaches) and the 'coaches' who do develop by doing their coaching badges. The current coaching pathway teaches you nothing about the athlete. They don't focus on the player coach relationship, teaching the player to play over winning, which it the most important area for the young player. Most of the FAI tutors have been the same tutors for many years. The content of the course may have changed but the delivery is still very much the same. In Spain and Portugal the tutors are also working with the best Academies in that area. So, not only are they current they are working with various age groups within those professional academies. They understand the child and whats required at different age groups in a professional environment and the focus is on coaching the player to play. They also have a philosophy, which every coach buys into too. These same tutors are able to pass this information onto the rookie coach just starting out, which is hugely valuable to the grassroots coach and the game.
No point in comparing!
We aren't and won't ever get that level of tutoring (no disrespect to these tutors), so it's up to each individual coach to find his own way after he completes a course and everyone is doing something completely different. Soccer in Ireland is a recreational sport so we will only ever get a recreational standard.  The question is,…. Are we expecting too much? The biggest concern is players aren't touching the ball enough and when they do it's organised coaching, so they consistently have adults telling them what to do and where to go. We teach them what we see but the player does not see what you see!!
Majority of kids are getting on average 150 touches of a ball per week (if even), based on 2x1hr training session and 1 hour match. This is not enough to develop players like they can in Europe. How many times do we see kids playing football on their own, how many carry a ball with them at all times, how many small sided recreational football pitches do we have around Ireland for kids to just play on their own. If you throw a stone in some of these countries it will land on a football pitch. If we throw a stone in Ireland it lands on a green with a sign saying, "No football allowed", we aren't providing enough spaces for kids to play and maybe that's why they don't play.
"Another issue we face is coach burn out. The volunteer coach can only do so much. We can't keep asking coaches to give up all their spare time and give nothing back in return. If we really want to challenge in the football world we need professional coaches. Unfortunately the game of football and the coach is not taken seriously enough in this country" – Me
Last weekend I spoke to two coaches from Sligo and Mayo who are also involved with ETP. They have kids who only play ten games a year and might go 2-3 months without a game. Most of these kids will end up leaving the game to GAA sports because they can provide a challenge every weekend and soccer can't. Irish players are going backwards, they are far less intelligent on the pitch to how they were 15-20 years ago and why??? They don't get enough touches of the ball and they are getting less and less as the years go back not to mention that they are being coached on positional sense and tactics instead of ball retention, control and delivery.
Play Like Spain
"Let's play like Spain, two touch football" people forget that to play like Spain you have to be playing like that from at 7. If we only encourage our players at a young age to only take two touches then they will never be able to go 1v1 in a game. Iberian kids are encouraged to go 1v1 at a very young age, they are encouraged to dribble and take risks. There is a lot more to the way Spain and Portugal play and it starts at a very young age. They also play Futsal from age 6 to 12 and can continue all they way up to professional senior Futsal if they prefer. Futsal is the most technical game in the world (the closet thing to street football) and all the best players have started with this game. The Irish mentality of "get rid of it or pass, pass, pass" needs to change. Which won't happen anytime soon but we won't stop trying.
"We need to change the attitude of the people who think getting kids playing 11v11 as quick as possible makes sense. Most of these people are involved with the Grassroots governing body the SFAI, who's combined age reaches tens of thousands. That's how far removed they are from the needs and wants of a 9 year old kid" 
We have far too many parents coaching kids (and without them we wouldn't a game) and not enough qualified coaches with the right philosophy. We need to decide what we want, do we want to be a footballing nation challenging at the biggest and best tournaments in the world or would we rather just make up the numbers??
Ultimately, the environment must be Safe, Fun and kids need to be challenged whilst learning something every-time they train. They must be getting better every week but how many really are? Can we change a society that loves to win at all cost to one that focuses on improving the athlete? With the focus on Playing over Winning. I know I've been here before because every-time we are on the end of a big defeat, everyone comes out ranting and raving on what needs to be done but nothing ever gets done. 14 years ago we were able to compete with the best European teams, now we are 14 years behind them and still waiting  for a plan. Let's hope one comes soon!!!
A few ideas that could get kids on the ball more:
We know that smaller number, smaller pitches = to more touches, more goals and more fun.
National Plan where everyone is doing the same thing.
u8s to u12s should be playing Futsal or least weekend blitzes where they get at least 1.5 hours of football not 3 hours of travel time to play 30 minutes of football.
December to March should be Futsal for everyone.
League to start futsal sections.
Roll out Futsal in Schools across Ireland.
No league or cups until u13
No national cups until u14s
Tournaments and Blitzes for all ages up to u12s
5v5 to u9s (Size 3 light football)
7v7 to u11s (Size 4 light football 250gram, with an option to continue 7v7 to u12s in parts of the country that don't have the same level of participation)
8v8 or 9v9 to u13s (size5 light 350gram balls)
11v11 at u14s (with the option to play 9v9 for lower level teams) (Size 5 410gram footballs)
Marketing the game: 
Just looking to how the GAA promote in schools could be a solution.
LOI players to visit local clubs.
Maybe even take a PE session.
Bring the trophies and prizes into schools.
Allocate local clubs certain schools to target, that way clubs aren't fighting for the same schools.
For instance in D15 we have over 26 junior schools, all have been targeted by the GAA but many have never had an FAI personal enter the school. FAI headquarters are in D15.
When was the last time an Irish international player went to a local school to promote the game?
The only way to get kids interested is to get them interested at a young age.
At the end of the day, whether we like to believe it or not we are a recreational football nation with a professional international team. It's what we do down at worms eye view that will ultimately be the basis of what we produce at the top.
Please share your views below.
-End
Worth a read Pete McDonnell Blog and his views on last night's game.
I always like to hear your opinions and views. If you feel you have something to say, please comment below or email me info@thecoachdiary.com If, you don't have anything to add then please forward this on to a friend. As always, thanks for reading.
I'm also on twitter @Coachdiary
Facebook comments:
comments
404