Indiscutibles Reyes Del Mundo
Aug 01, 11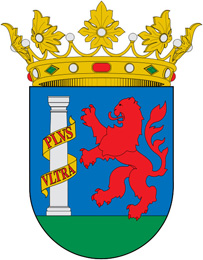 Living in Portugal for many years, going to Spain was always something to look forward to. At least once every summer we would head off by car across the Portuguese Spanish boarder destination Badajoz. Which is situated close to the Portuguese border along the Madrid/Lisbon railway line. It over looks the river Guadiana and the town is a fortress.
Pop Rocks in Badajoz
As you can imagine going from one country to another in a day was a great adventure for any young lad; After Badajoz had different sweets to Portugal and it was here that I first encounter the Peta Zetas popping sweets or Pop Rocks as they are known in English. Even back then I had a great admiration for Spain, after all my Grandmother was Spanish and we accompanied her on so many of these trips.
Obviously growing up in a fanatical fútbol country like Portugal you were exposed not just to Portuguese soccer but also to Spanish and if Portugal wasn't on the TV then Spain was, so you always had someone to support and unlike the English/Irish situation, I actually supported Spain as if they were my nation but only when Portugal and Ireland weren't playing.
So for me Spain have always been that dominant power (over Portugal and Ireland) in world football and it seems today is no different, only history tells us otherwise.
The Underachievers
Before 2008, Spain was one of those national teams labelled as a "tournament underachiever", meaning they often failed to deliver after so much promise. They hadn't won a tournament since Euro 1964 and a series of near-misses and disappointing results finally came to an end in Euro 2008. It's not that the Spanish have lacked quality, but their star players often failed to reproduce their club form on the international stage.
Now with dominance at all ages and lets look back at this year alone in world Futbol, Barcelona conquers of Europe made very little of the best team in UK, which will go down in history as one of the best displays of Tiki-Taka football the world has witnessed. Spain in both men and ladies soccer have been sweeping nations aside like no other and as we know, only the other day the 4 time winners (u19s) reached yet another final in a convincing display of brilliance as they demolished a very good Irish side 5-0.
Ruling the World
In June they won the u21's in Denmark, yesterday the Spanish u17s Ladies beat the French 1-0 to take the u17s crown, the u20s beat Costa Rica 4-1 in their opening game of the World Cup in Colombia and today the u19s play the Czech Republic for yet another title.
Having watched Spain alot this year, I cant see the dominance coming to an end anytime soon, and one would think that with an ageing Spanish National side, this could be end to an era, how wrong we are. Take for instance FCBarcelona Academia they have 6-7 outstanding talents at every age group, you only have to take a look at today's u19s crop of Spanish talent to see how superior they actually are and don't forget they also have a team at the u20's world cup in Colombia. So not counting the Senior team they have at least 50 world class players currently playing in top competitions around the world. (Not forgetting the likes of Thiago Alcantara 20, Andreu Fontas 21, Jeffren 23 all currently with the FCB first team squad and that's only the Barca players).
So the premier league is the best league in the world?, funny how the likes of Fabregas, David Villa, Reina, Torres can't even get into the National team yet the we consider the English league to be better!!!
To top that all off, every single nation is now trying to play Tiki-Taka football, from young kids right up to senior level. Everyone wants to be Spain, but success as they are now experiencing  does not  come over night, it started many many years ago influencing coaches to nurture the same way, they had a philosophy, they played to their strengths and they stuck to it but it took someone to bring it to the forefront and after the failure to reach the group stages at Euro 2004, Spain changed manager, with the man who ingrained the style of play we are familiar with today, Luis Aragones, being installed at the helm.
The rise to greatness started slowly, with a disappointing crash in the 2006 World Cup, reaching only the last 16 inspired Aragones to change mentality, knowing that the team would not be able to physically, with strength, out wit their opponents, having more technically talented players like young and upcoming Cesc Fabregas, only 19 at the time, Sergio Ramos, 20 and Andres Iniesta, 22, he adapted the "tika-taka" approach, and made the team play to their strengths, with the ball and their feet, used by the Barcelona team at the time, having been implemented by Johann Cruyff when he was in control of FCB between 1988 and 1996. Cruyff was part of the 70's Ajax team that played 'total football', so maybe, thanks to him, we enjoy today's Spanish and Barcelona play.
They have been virtually untouchable and unstoppable for the past three and a half years since winning Euro 2008, covering any challenger in a blanket of supremacy. Undisputed kings, rois incontestes, they are, no doubt, the Greatest National Football Team of our modern footballing era and long may it last!
So what for Ireland?,
well if you have the same people doing the same thing then that's what you get "If you do what you have always done, you will get what you always got."and that's ok if what your getting is success at all levels. I suppose for us a a nation maybe we need to decide what sports we want to be successful at?  We don't do to bad considering we have Rugby, GAA and Soccer all competing for the top players, but I firmly believe that with the right structures and ideas about how we decide to PLAY feeding down to the youngest ages, we could do so much better.
Our game needs a complete overall and that includes age appropriate games, pitches, size of goals, size of balls. Yesterday I watched two very good footballing Dublin teams play (age 2000s) and both the goal keepers had difficulties kicking past 20 yards for goal kicks, which meant the only time the ball reached the other half was when the keepers kicked from their hands or when played out from the back with no pressure.
Bring on the Horst
Next month Horst Wein is back in town and them more I indulge into his mini soccer 3v3 games of which he has 21 different variations for age 7-9s the more I know we have it all wrong. We can do no worse then approve the methods of Horst. His Spanish version of Developing Youth Football Players is the official textbook of the Spanish Football Federation and is in its 5th printing addition. It was commissioned by Angel Maria Villar Llona, the President of the Spanish Football Federation (since 1988), he has been vice president to Sepp Blatter on 2 occasions. He has also served as vice president of UEFA.
If "Imitation is at least 50 percent of the creative process" then copying 100% of what SPAIN are doing and adding 50% of our own philosophy should bring us to near 100% Irish Youth Development process..
Facebook comments:
comments
404