Talent is not always as it seems
Jul 22, 18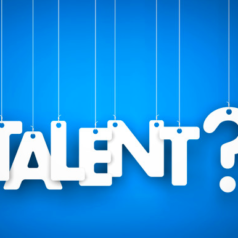 There is no such thing as an Elite 8 year old or a Professional 11 year old. It's none existent. No body can tell what your 8 year old is going to do or even what sport they'll end up in.
Specializing them too early is a road to doom. In Ireland we tend to worship physical talent, we tend to rely on the big fella all too often. Physical talent is a poor indicator to long term success. Don't be overwhelmed by the big 11 year or don't get to excited by the dominant 11 year old. There is more to physical talent that will underpin their success longterm.
@drmartintoms views on Youth Sport Specialisation – whilst it is complex
These kids just do something remarkable well and better than others at that point in time. We've all heard and seen of these kids. They get selected to development academies from an early age and get tagged as talented but sometimes these early signs are bad indicators of future development.
Ultimately some of the things that really determine success are; hard-work, commitment, resilience, technique, skill, over coming set-backs, passion, drive, enthusiasm, luck and nurture.
I really like this Ladder of Potential from @BlaineMcKenna77 which shows the different levels of potential at different stages along the journey.
If a kid is showing signs that he or she is somewhat better than the other children in their group. Teach them about the other areas, that will help them along the way to becoming a good person and successful athlete.
Do you know who the little fella is with his teammates in the picture above?
-End
I always like to hear your opinions and views. If you feel you have something to say, please comment below or email me info@thecoachdiary.com If, you don't have anything to add then please forward this on to a friend. As always, thanks for reading.
I'm also on twitter @Coachdiary and @LetTheKidPlay
Facebook comments:
comments
404