Children First & Child Protection: Is your club compliant?
Jun 24, 18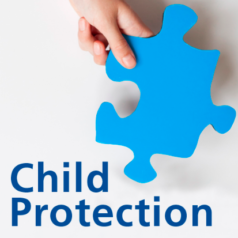 Almost every day there's a new article in the Media regarding Tusla, and the Children First Act 2015. It is only a matter of time before all Sports and recreational Organisations come under the spotlight. If a Tusla inspector visited your Club today would you be Compliant? Have you got your housekeeping in order? Unfortunately the answer here is most likely no, as most clubs are unaware of what this means for them and their service.
On the 11th of December 2017 new statutory obligations were added to the existing Children First Act 2015 (C.F.A.2015) the focus is now on the wider community to recognise, record and report concerns of child neglect and abuse. It is now the legal responsibility of all relevant service providers to prepare and implement a 'child safeguarding statement' which must be made available for inspection by Tusla, service users, and the public within 3 months. i.e. 11/3/18. Failure to draft this statement may lead to inclusion on the non- compliance register which is available to all service users and the general public.
Tusla state that this Child safeguarding statement (CSGS) must be displayed in public within the club and on the clubs website. It is the responsibility of Club officials to ensure that all persons working/volunteering with the club must receive adequate and appropriate Child welfare and protection information and training so that they can recognise key indicators of abuse and neglect.
Mandated persons working within the organisation or club must be identified under the C.F.A.2015 and also given appropriate training so that they know how to accurately record and report child protection concerns to Tusla. Mandated people include professionals such as GP'S, Nurses, midwives, all medical staff including physio's, teachers, Gardaí, probation and welfare officers. It is a criminal offence for a mandated person not to report concerns of abuse or neglect.
A Designated Liaison Person (DLP) must also be appointed with a deputy on hand when the DLP is unavailable. This DLP could replace the former Child welfare/liaison officer and should be known to all members of the club and their parents/guardians.
For the purpose of this article I googled the websites of 8 well known Dublin soccer clubs and nowhere did I find any evidence of a CSGS, in fact all bar one have no policies displayed on their webpage at all. The one policy available was on team/player selection. While these websites are frequently updated with club news, fixtures and results, adverts ,club shops along with online payment options, The general information relating to the running and workings of the club is stale and outdated if in existence at all. Lists of managers and coaches but rarely a Child welfare officer mentioned, no history of Garda vetting or club policies. Likewise any club I have visited in the past 6 months as a spectator has failed in my search for a copy of their CSGS or DLP. Notice boards are however filled with newspaper cuttings of wins and other club news but again lacking in policies or contact information. On Occasion when I have raised policy issues etc with revelant people in charge, I have been greeted with a very old school attitude… 'Sure the club runs itself' or 'we use the FAI policies'. The FAI policies are pertaining to a far bigger organisation and therefore it is incumbent on each club to draft their own policies relating to the running of that club. Among these policies the important ones that should be on display and which Tusla will look for on inspection are the CSGS, Evidence of DLP, Health and safety, Fire safety, Adult/child ratios, Bullying statement and Garda Vetting.
Garda Vetting is another grey area for many people. It is a criminal offence for any persons who work/volunteer or have access to children not to be vetted. The vetting bureau has a number of compliance officers who carry out unannounced visits to business and organisations to ensure the law is being followed. Non- compliance can carry fines of up to €10,000 and 5 years in prison. Personal/individual vetting is not available in this country at present therefore it is the responsibility of every club to ensure all staff in whatever capacity are vetted. This includes the café staff, the groundsperson, caretakers, cleaners, all personal within the club. If you are a coach, manager or volunteer make sure you are vetted, if you gives lifts to training or matches, if you are the parent who helps out occasionally, the parent who takes the team photos, whatever your role no matter how minimal my advice is ask to get vetted. E Vetting is a painless process with a 5/7 day clearance. The service is free but that piece of paper could be worth its weight in gold. For every club or organisation you are involved in, you must have vetting for each one. Vetting must be renewed every 3 years and while the club may inform you of the renewal it is advisable to keep a track of time yourself in case the admin is not up to date. Protecting children means protecting workers also, by eliminating
risks and providing them with support will make for a healthier safer club for everyone.
While I acknowledge and applaud all these men and women who give up their time and commitment to running our clubs and coaching our kids, it is the Duty of care of us all to ensure that the clubs environment is safe, positive and child centred. Vodafone Ireland the main sponsors of Irish rugby use a slogan which is simple, effective and inclusive #teamofus. We should all adopt this mantra so that our clubs become all-inclusive and we are all part of the bigger team. Change will happen if we want it too. I would encourage all parents/guardians next time you are in your club ask to see the 'child safeguarding statement' enquire who the Designated Liaison person is and inform your kids, Find out if the manager/coaches training your child are garda vetted. You pay the fees you are entitled to these answers to know your child's needs are being meet in every way. If you are fobbed off, refer them to this article or to the Tusla website.
Our goal as Parents, Educators and Trainers should be to raise children who don't have to recover from their childhood, this in a small part may help atone for the previous decades of horrible abuse and brutalities inflicted on our forefathers.
Tusla offer a free E-learning programme. 'An introduction to children first' it takes approximately 1.5 hrs to complete, once registered you do not need to complete in one sitting. A certificate is issued on completion. It is a valuable source of information and I would recommend anyone with any contact with children to take the time and inform yourself.
START Children First E-Learning course NOW
This article was written by Helen Kelly – Child Protection Expert
-End
I always like to hear your opinions and views. If you feel you have something to say, please comment below or email me info@thecoachdiary.com If, you don't have anything to add then please forward this on to a friend. As always, thanks for reading.
I'm also on twitter @Coachdiary and @LetTheKidPlay
Facebook comments:
comments
404