Euro 2012 Draw
Nov 15, 11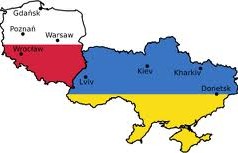 After tonight's win you're probably wondering  about the draw. The draw itself, which takes place in Kiev at 1700 GMT on December 2, will see the 16 qualifiers placed into four pots of four.
Top Seeds
Three of the four seeds, who will make up the first pot, are already known. Poland will be in Group A (this is the one we want), with their co-hosts Ukraine in Group D. As defending champions, Spain will also be seeded.
The other seeded team will be the one highest in the UEFA national team coefficient ranking system. As the rankings stand now, that would be the Netherlands, but as already indicated, the list will be updated before December's draw and as we know from how the playoff went in our favour, its highly likely we will see a surprise.
The remaining teams will be divided into pots using the coefficient ranking. England are currently fifth in the list so are on course to be in the second pot, as playoff winners we are most likely to be in the fourth pot.
The Finals
The finals get under way on June 8 next year with the final on July 1. Matches at the event will kick-off at 1700 and 1945 BST.
16 Teams going to the Finals
Hosts: Poland, Ukraine
Group winners: Denmark, England, France, Germany, Greece, Italy, Netherlands, Russia, Spain
Best runner-up: Sweden
Play-off winners: Croatia, Czech Republic, Portugal, Republic of Ireland
Group of Death: Spain, England, Portugal, Ireland
Pot 1: Ukraine (hosts), Poland (hosts), Spain (holders), Netherlands
Pot 2: Germany, Italy, England, Russia
Pot 3: Croatia, Greece, Sweden, Portugal
Pot 4: Ireland, France, Czech Republic, Denmark
Whats your choice?
Facebook comments:
comments
404