Time to start again..
Sep 18, 13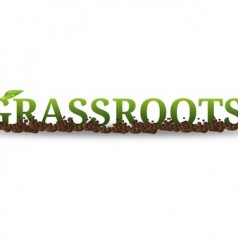 What a couple of weeks in Irish football. Let's not fool ourselves it was coming for along time. So, whats next for a game that is so passionately loved in this country, it's just a pity almost everyone loves the league across the water and turns their back on the one just around the corner.
We are are unique in that we don't have a professional league, yet we have a international team that competes at the highest stage. We need to start again, implement a ten year plan including growing the LOI, showing it love and attention.. Get rid of the SFAI and all the aul morons that sit on their board and committee, (they are only interested in the blazer) especially the ones that just aren't interested in change and their are plenty of them – And let's set up a Youth Association which would branch from the FAI. Those members could then decide if they want to be part of a future plan,  a plan for the future of kids football.
At present everyone is in it for themselves, each has their own agendas and anything suggested for benefit of kids football gets voted down, because everyone has their own agendas to get passed first. Why, are we so different and how did we end up with some many different bodies running kids football. In other countries the football governing body, run football from the worms eye view to senior, only in Ireland it is so different and so incomplete. Personally I feel it's time the FAI took full responsibility for the game. It unbelievable that they let a body like the SFAI control the most important aspect of a players development and not only that, they make a complete balls of it! i know there are decent men and women involved who truly care but they are few.
The Youth FAI Group would consist of experts from various agencies, including teachers, coaches, paediatrics, child psychologists, former pros and other experts.
John Giles
I was little confused when I heard the great John Giles, talk about the youth game on 'off the ball' (Irish Sports Radio programme) on Newstalk last Thursday. He was asked about kids football; he made a reference about two games he'd watched last week- a u13 (I believe he meant u14s) and u19 game and on that basis states that Grassroots football is played the way he should be. He started by saying, "Its was brilliant and a joy to watch" Giles went on to say, "if the international team is doing well, coaches are inclined to copy" Ehh, I don't think any decent coach would ever copy Irelands style of play at the moment (Under Trap) and he continued to talk about the games he saw, he said they were, "Skilful, with plenty of effort" …..he spoke about International football versus Schoolboy…and said, "I think the two things are being mixed up and a lot of people are putting the two together, they are both two different problems" …and there was me thinking it was just one big problem!!
He said, "Obviously the international problem needs to be solved and then look at the schoolboy football problem".… he goes onto talking about his experience (the four teams he saw) how excellent the football was…… We all know of plenty of teams, who play nice football and if it is the St Francis u14 team he means, he's correct, they do play excellent football, but let's not fool the public John Giles, you are talking about FOUR teams, two games of football, 44 players and your grandsons. The rest of the interview is good, listen half way into the podcast for reference to grassroots etc.
Listen here to the rest of the interview John Giles on OFF THE BALL
What next for Irish football? 
Personally, I feel a complete overall of the grassroots games needed. The FAI should be in full control and from the outside looking in you would think this to be the case, but it's not. So who is in control? Well, a group established in 1934 called the SFAI run youth football in Ireland, they have full control of it. Ridiculous as it seems; the FAI, from what I can see have no say in how the game is run or what the various league should be doing. This needs to change and change fast. FAI need to take back full control of how the game is run in Ireland. They're one of very few governing bodies of a sport, that don't govern the sport from bottom to top.
'The kids aren't practicing enough and our system is not helping them to succeed, not allowing the required touches of the ball, to be brilliant players'.
Ruud
Now is the time to begin again, a ten year plan like the one Germany, Chile and recently Belgium have implemented. A plan where everyone is singing from the same hymn sheet. The FAI recently appointed RUUD DOKTER as the FAI's new High Performance Director. The Dutchman, who has coached a number of the Netherlands' underage teams as well as their senior women's side, replaced compatriot Wim Koevermans after he departed for the Indian national job last summer.
Ruud has also previously coached the Qatar U20s and spent time working in the US. He began  his role on August 1 and look after the men's programme, with exception of the senior squad, as well as the women's and underage groups and the Emerging Talent Programme.
So far I have heard good things about the man, with the Emerging Talent Programme high on the agenda for a facelift and some serious tweaking. This man, may also have to step in for the Germany game, which may not be a bad thing.
Europe has four development age categories: the 4-7 year olds, 7-11 year olds, 12-16 year olds and the 17-21 year olds

Emerging Talent Programme
The ETP has 12 centres across Ireland, with an average of 22 players training once a week for 1.5 hours, with a game once a month against another regional centre. Already I'm thinking 22 players, seems a very low number considering the vast amount of kids in Dublin alone that play the game. I also have an issue with the time spent with the players. 1.5 hours a week and in some centres they only get an hour. In this short time, coaches have to get a chat in, try and speak to all the player, do a warm up followed by a session, that's not enough contact time. Which means we are relying on their clubs to develop them, clubs were in some cases the coach is a parent with a few balls, bibs, cones and no qualifications and in some cases no more interested in developing his/her knowledge of the game.
This can be standard that some of our best kids are left working with.
"the team with the most creative players and players who can dominate the 1vs1 situations all over the field will be the most successful team in the world."
Another concern is the ET Centres are mostly run by Regional Development Officers and Volunteers who might get an a few bob for helping out. Most RDO's are stretched beyond belief, which can leave the volunteers to take up some of the sessions. I'm not for a minute doubting the volunteers aren't capable of running the sessions but there is only so much that people will do for nothing, there is only so much effort you will give without a financial reward. Volunteers themselves are also helping out with more teams. This area of coaching certainly needs to be managed a lot better and with consistency and time.
10,000 hours
I seriously am questioning again our culture and attitude towards development in this country and at the moment the only hope for these players to succeed is Malcolm Gladwells the 10,000 hour rule and their own desire. Which for those you haven't heard is roughly 20 hours a week, 2.8 hours per day for 10 years, in order to find success, if not perfection in a sport.
'The three (must have) keys to success in sports are good instruction, practice and repetition, and most importantly – trust in your skills'.
Which leads me to Rene Meulensteen
The ET programme starts at 10-16, so they say. I know for a fact that some centres don't start until u14s and this is to late. We should be monitoring kids from age 10, taking them in at least once a month for at minimum 2 hours at a time. The focus here should be on ball mastery and 1v1's, playing under pressure, making quick decisions, change of direction, basically everything Coerver teaches. We should also be using these kids for workshops, FAI coaching courses, so that they have every chance to learn.
I'm also concerned with the fact that it ends so early, age 16. We have 12 centres with an average of 22 players, that's 264 – if the International set-up takes on 22 of these what happens to rest? How are we monitoring their progress? Where do these players go and how are we dealing with the disappointment of not making the grade? Does this fall on the LOI to take in the ones that haven't made the grade?
EUROPE
Europe has four development age categories: the 4-7 year olds, 7-11 year olds, 12-16 year olds and the 17-21 year olds. I always find it very strange when I hear scouts from English clubs telling kids that if you haven't made it by 16 (Premier Ambitions)  you won't make it. Yet in Europe 17-21 is still a development age bracket. We need to be doing more for the 17-21 development age, many players who never ever come through the international set-up have gone on to make it in football. We are definitely losing some of these kids to other sports and possibly sport in general.
Getting back to the LOI, Why don't we market the LOI, when do you ever hear a LOI player on our national radio or television talking and promoting the game. Every sports bulletin starts with the English result first and the LOI ones last. We can grow our game with a little more marketing, support, love and attention.
Neil Cronin
Former coach Neil Cronin, who has travelled on many occasions with the Cork Schoolboy league said, "Three of our players – Roy Keane, Stephen Ireland, and David Meyler – went on to the premier league and each never received a day's coaching from the FAI before they captained Cork at the Kennedy Cup", "There may be a perception that the FAI put all the work into the young players but they only get the white part of the Guinness pint. Clubs and Leagues devote years to preparing players." Whatever they do or don't more needs to be done know.
Here is an article about the rift between the SFAI and FAI. 'FAI votes reveals the level of rift between the SFAI and the FAI" read about it here: Continued infighting within Irish football
"The difficulty lies not in the new ideas but escaping from the old ones" – John Maynard Keynes
Below I have listed some of my ideas and others who have also talked about change.
What I'm thinking (In black) and what others have said (In Blue):
Abolish the SFAI (reform)

Select a committee that is not appointed by the FAI but maybe voted in by the leagues. For instance if I wanted to put my name forward, I would be representing my local league. 

Create a new organisation called the Youth FAI, branching from the FAI, under control of the FAI.

Many are not in favour of the FAI having control, the leagues can still run their academies but they would have to abide by the plan. Each League would have a presentative working with them make sure they are adopting all the proper development procedures. Those who do will get extra financial funding. 

Implement a ten year NATIONAL plan, look at what Germany, Belgium and Spain have done.

The player pathway was introduced many years ago, but it's not working and looks like its been shelved.

We need to value the SSG and make it much more flexible. More and better players through child-friendly football.

Parents should be kept to one area and away from the kids and we don't need referees. 

Introduce non competition football from u9 to u12s. Start with 3v3 for u8s, 4v4 for u9s, 5v5 for u10s, 7v7 for u11 and u12s, 8v8 or 9v9 for u13s and 11v11 at u14s. Leave an option open to continue with 8v8 or 9v9v in areas that may not have access to pitches and/or players. This is proven in many parts of Europe, = MORE TOUCHES OF THE BALL.
National guidelines for competition structures for all age groups, making sure everyone is working from the same programme with the same goal.
Put the player first Attitude.
Clubs must have academies, must have proper facilities and qualified coaches. Introduce a licensing and rewarding system.

Some suggestions to start with leagues first and reward the academies if they meet the required standards. 

To coach a kids football team their must be at least on adult with the required qualifications specific to his/her age group.
Introduce a club licence with minimum criteria needed to set-up for kids football, i.e Qualified coaches, Facilities, Equipment, Child Welfare officer, Mission statement, Vision, Goals.

Again start with leagues first

.
Use the best volunteer coaches in ETC (not friends), reward them with free further education.

Get RDO's to work weekends, so they can monitor the game on the ground.

Begin ETC at age 10-21 years.

The leagues should start their academies early with the ETP starting after the Kennedy cup, so u14s. After this the league centre should be the regional centre keeping the national philosophy within the leagues. 

Introduce a progressive and phased player pathway.
Begin a player retention programme and a programme for players returning from the abroad.
More emphasis on girls soccer.
Implement Futsal into all leagues, all more team enter into community games and extend the age range, bring back the coaching curriculum.
Introduce a 'intro to coaching' specific course for anyone looking to get involved. Looking at what is expected of you and reasons for getting involved. This course would be the door to further education.

Anyone doing their K1 or K2 should start coaching in their academies and if they are good enough only then should they be allowed to the Youth Cert. Everyone should pass the course but be given a grade, A= you are able to go on and do the UEFA B provided you are coaching with a team. B= You need more work, nearly there but you will need to be assessed if you want to do your UEFA B. C= Your will need to come back and do a final assessment in two months in order to receive your cert.  Everyone wishing to do the UEFA B should be pre-assessed and again a pass grading system should be applied. 

Parent Behaviour course, mandatory for all clubs for all parents. 1.5 hour workshop.
More access to courses, make them more relevant to the needs of kids today.

Look to other European nations and bring in parts of their course into ours. We can't keep coaching the same content with the same style. Football has many styles of play and so do coaches.

Encourage coaches to develop, introduce incentives to obtain further qualifications. We will need more qualified coaches for a plan to work.
Market the LOI better – More funding for LOI Academies.
Promotion of Futsal in schools programme, promoting the game nationally. How many people are aware of the

Emerald League

?
Keep kids playing in their communities, no travelling until u13s. If they are good enough then the regional centres will be able to look after. However we would need to be catering for more numbers then the standard.

Allow the players move after the Kennedy Cup i.e u14's and only Elite Players should be allowed move. There is no point in the best regional players going to Dublin to sit on the bench. Year on year regional leagues lose tens of players to Dublin clubs, so go up and never kick a ball in a game. The transfer window closes 15th October and some of these players will be in squads of over 18 players and rarely play. If you're not playing you're not learning. That is why we need a transfer window December to January to help some of these players get back into playing. 
Rene Meulensteen
Above are some of the ideas subscribers to this blog and I have come up with. I could go on for ever. I'm sure some of you have even more to add. The final part of the process is the senior international manager and like Adam, one man I believe we should be looking at is Rene Meulensteen.
Adam McGee (@AdamMcGee11) from 'More than a game' explains just way in this excellent piece.
Born in the Netherlands, Meulensteen, 49, has spent the bulk of his coaching career with Manchester United. He arrived at Old Trafford in 2001 as a technical skills development coach with a primary focus on the academy and the younger players on the fringe of the first team. The likes of Danny Welbeck, Nani, Tom Cleverley and the Da Silva twins are some of the players from the current United first team set up that were molded by Meulensteen from an early age. No one witnessed more dramatic growth under the Dutchman's tutelage than Cristiano Ronaldo though. Meulensteen worked one to one with Ronaldo on his attitude, while helping him to fine tune the natural abilities he had, with improved fundamentals. He isn't a man with radical coaching philosophies, more a coach with a remarkable understanding of the basics of football, the mechanics. Meulensteen recently revealed the secrets of how he helped Ronaldo to reach that next level while in conversation with the Telegraph's Henry Winter, and it's striking how simple his message was.
In 2008, he became First Team Coach at United and one of Ferguson's right hand men. In his time with the first team, he cemented his reputation as one of the world's best technical coaches. He worked with the likes of Patrice Evra and Antonio Valencia on their positional awareness, helped Ryan Giggs to reinvent himself, as well as working on pre-match tactics in the build up from game to game. Robin Van Persie credited Meulensteen for his strong form last season.
Talking of Meulensteen's game plans Van Persie remarked, "I have had a lot of good trainers, but it's the way he prepares our team for games. Every match is different, so every training session in the build-up to games is unique." This tactical savvy developed as a result of the young Meulensteen studying some of the greatest teams in history, and particularly the Dutch "Total Football" system of the 1970′s. He worked closely with legendary Dutch coach Wiel Coerver, and strictly adheres to his coaching philosophy. Coerver believed that technical abilities could be coached and that the best teams were born of players who were coached to utilise their existing abilities. By studying some of the best players in the world, Coerver developed a coaching system which could teach skills and techniques to less naturally gifted players. The result is an attacking philosophy built upon working on ball control, first touch and passing, 1v1′s, speed, finishing and attacking as a unit.
This, along with his own man-management style is what Meulensteen could provide Ireland. He could improve the fundamentals of the promising young core the Irish team currently has, while away from Senior games helping to construct a system and philosophy to best develop Irish football into the future. In 2008, the FAI appointed Wim Koeverman as International High Performance director. 4 years on, after Koeverman left to manage the Indian National Team, the relationship would largely be deemed a failure. The reason Meulensteen could succeed where his fellow countryman failed is because of his intricate knowledge of coaching in England, in particular the volatile academy system that the majority of Irish players pass through. Who better to establish a philosophy from the ground up, or develop centres of excellence across the country than the man who was tasked with producing players for Manchester United.
Thanks for the above Adam, you can read the rest of his post here 'More than a game' 
Below is video worth looking at, clips from one of Rene's workshops. I think Rene and Ruud, would be an excellent partnership. They are both Dutch, we had already been working on a 4-3-3 system with the younger international teams, so that would make things a little easier. They could both have an input into the structure of the grassroots game in Ireland and Coerver is already well established in Ireland.
You may be reading this an thinking I'm a dreamer,; I think I'm a realist and I believe in making things happen, I believe in the ability of Irish football players but I also understand that this all costs money, you pay for the best. So maybe another business man who has an interest in Irish Soccer could assist with financial support or maybe JD needs to take another salary cut to come in line with his European neighbours (Spain and Italy).  One thing is for sure change needs to happen and happen fast, we need the best in the business looking at the game from bottom to top.  Nothing is as upsetting to people as change. Yet nothing is as important to the survival of our game as change. History is full of examples of organisations that failed to change and that are now extinct.
How does a Plan work?
For a plan to work it needs to be successfully managed, from the perspective of the volunteers, by definition and understanding their concerns. Resistance to change comes from a fear of the unknown or an expectation of loss and we all need to support each other. And given all the weight of evidence, the public opinion and years of consultation, underpinned by academic research around the world, there is summaries of recommendations that we could support, implement and take forward for the development of youth football in Ireland. The focus is on creating an enjoyable and developmental system for player development across Ireland.
'Skill is always triggered by attitude' Rene Meulensteen
Let's hope change will come soon. Kids football is changing, let's not get left behind!
============================================
All of the above is based on my own research, please correct me If I have got any of the above wrong.
============================================
I always like to hear your opinions. Please comment below or email me info@thecoachdiary.com If, you don't have anything to add then please forward this on to a friend. Thanks for reading.
I'm also on twitter @Coachdiary
Facebook comments:
comments
404