Positives and Negatives of League Of Ireland Under Age Format
Nov 11, 18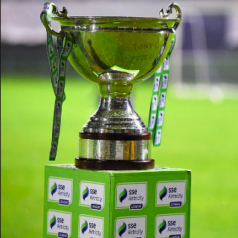 Lets take a look at the Positives and Negatives of the new League of Ireland Underage Age Setup:
POSITIVES
 Players can stay in Ireland during their formative years, play high level football, complete their education and potentially reach an even higher level in Ireland and/or abroad.
Clubs have links to Universities which encourages players to stay and get educated.
LOI will have to improve their standards and facilities.
Will help grow LOI clubs and bring more families into the club.
Creates a club for the whole community.
More opportunities for players to make their first step into semi-professional football. It makes far more sense than the risk of going to UK as a 16 year old (Unless of course it's a Premier League Club and to big to turn down)
At LOI clubs you have former professional footballers around the young players. They will help teach these young players about the habits, the risks, the setbacks and rewards of being in the game.
The standards should be better and expectations should be higher than Grassroots football.
Knowledge of coaching the game will be of a higher level thus better for players at this level.
Players can stay in their own areas and not have to travel to Dublin to play.
Some players will be exposed to European football, something they won't get in many of the clubs in the UK.
The players maintain social development, connections with friends and family, education; these are all key factors that are generally left behind when a player moves abroad. Once parted from family and friends, no environment or set-up will be better for a player to develop socially in his/her formative years.
If they are good enough they will get a contract, no matter what age they are.
Players in limbo at the end of the season with no idea if they will be asked back. Player welfare is still a massive issue.
With no u14s, u16 & u18s we now have a yo-yo player pathway whereby players come and go and do not end up belonging anywhere. Players are moving to and from national and local leagues, which causes havoc for Clubs, Managers, Coaches Teams and Leagues.
Needs a stepping stone from u19s to seniors (A suggestion is to allow some under 23s to play in u19s or start at u17s to u19s and u23s and scrap u13s and u15s).
U13 LOI is putting too much pressure on kids to commit to one sport.
The selection, rejection and pressure to succeed and not forgetting that some kids won't even play.
Higher costs to parents, coaches and clubs.
Quality of life for coaches and parents will long travelling times which means hours away from family.
A huge amount of hours put in by coaches with no monetary rewards.
No real funding to clubs and estimated coast to clubs to field 3 under age teams (15s, 17s & 19s) is around €70,000.
Win at all costs mentality.
Game time is not guaranteed and players can go a number of games without kicking a ball.
No TV coverage of the finals. The FAI should be showing the u17s and u19s finals live on tv. This is one way to grow the game.
LOI under age players being overlooked for UK born players is sending mix messages.
No national ethos or plan therefore the quality of coaches and development philosophy is varied.
The FAI said, "we don't want English clubs to finish our development" but let's not leave it to LOI clubs to do it all. GR clubs have done a great job to u15s before kids went abroad. The problem we had was there was nothing for the kids that remained.
If we want the best players to stay, then there needs to be better standards across the board in all areas.
Players will leave to go to LOI if they're good enough, so no need to be in line in grassroots. Changing everything to suit the 1% and disregarding the 99% is irresponsible to the development and enjoyment of thousands of kids. Grassroots being aligned with LOI does not make sense for the 99%. Grassroots is not played June, July August and LOI is, so it does not make sense to have both running side by side.
Would love to hear your view.
-end
I always like to hear your opinions and views. If you feel you have something to say, please comment below or email me info@thecoachdiary.com If, you don't have anything to add then please forward this on to a friend. As always, thanks for reading.
I'm also on twitter @Coachdiary and @LetTheKidPlay
Facebook comments:
comments
404