Catalan Elite Football – Parent Night
Jan 28, 15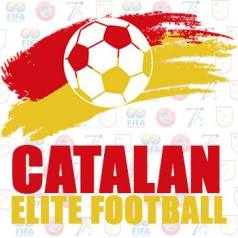 Catalan EF is an brand new Academy opening in Dublin next month, they will have an open night for all parents interested in enrolling their child at the Academy. The talk will take place on Friday 20th February at Parnells GAA Complex starting at 6.00pm.
About Catalan Elite Football
Our coaching team is focused on educating the players, and always striving to improve the small details. Catalan Elite Football has been set up to offer players, coaches and parents the option of experiencing a style of education, which has arguably proved the most successful system in world football over the last 10 years.
The style of football taught here is mirrored to the tiki-taka style which has dominated European football for the past decade, both at club and international level. Barcelona and Spain are by far the most successful teams in recent years, with the philosophy of football laying the infrastructure for such success.
Catalan Elite Football invites you to share an evening with Catalan Pro-licence tutor and Director of the Tecnifutbol program in Futbol Salou Albert Vinas, alongside Director of Catalan Elite Football Colm Barron.
On the night we will discuss the Methodology and philosophy of the Catalonian model and the future plans of Catalan Elite Football in the Irish market.
To find out more go to Catalan Elite Football.com
-End
I always like to hear your opinions. Please comment below or email me info@thecoachdiary.com, if you don't have anything to add then please forward this on to a friend.
Thanks for reading. I'm also on twitter @Coachdiary
Facebook comments:
comments
404