Silent Sideline Workshop Goes to Limerick
Jan 19, 15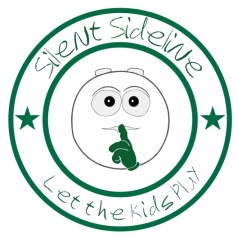 Silent Sideline Workshops are one the road and next Monday 26th January we will be in Limerick in association with Limerick Sports Partnership.
Have you noticed children playing the game with fear of making mistakes?
Does your child's coach constantly scream and shout at the kids and officials?
Has your child given up the game, because it's no longer fun?
Are you a parent, a coach, a manager, a grandparent or a friend?
Have you said YES to one of the above?
Then you need to attend!!
Content: Giving the game back; Mistakes; Playing with Freedom; Winning & Losing; Self control; Observation; Prevention; Intervention; Sideline Supervisor and much more….
Your can register online HERE
Silent Sideline Workshop
Date: Monday 26th January in
Location: Woodlands Hotel, Adare
Time: 7:30pm to 9pm.
Cost: €5 per person
Twitter: @Limericksports
Facebook: Limerickcitysportspartnership
-End
I always like to hear your opinions. Please comment below or email me info@thecoachdiary.com, if you don't have anything to add then please forward this on to a friend.
Thanks for reading. I'm also on twitter @Coachdiary
Facebook comments:
comments
404