Inaugural Football For All National Club Festival
Sep 03, 12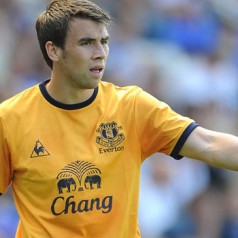 Will be showcasing the talents of children with disabilities, representing over 20 FFA Clubs across Ireland. This is going to be truly an amazing day for all concerned.
Press Realise
The event proudly supported by the National Dairy Council and Republic of Ireland's own Seamus Coleman.
As ambassador for the FFA Club programme, Seamus Coleman expressed his pride to be involved in the programme and his delight in the FAI's work on making Irish football inclusive giving every child the opportunity to play the beautiful game.
Stating "This event will give those involved that very opportunity and will give families of children with disabilities the chance to see what it is all about and how they can get involved while enjoying an afternoon of fun and entertainment in the home of Shamrock Rovers."
The festival will take place in Tallaght Stadium home of

Shamrock Rovers FC

on Sunday
23rd September 2012 from 1-4pm

.
Event Sponsors National Dairy Council Chairman Jackie Cahill expressed his delight stating that,
"The NDC is delighted to be involved in such a worthwhile programme which promotes inclusion and provides all players with the opportunity to become part of a team. The NDC hopes that by lending support to this worthy event, more individuals will become involved, furthering the potential for the programme to reach out to those who may benefit, not only from physical exercise but regular social interaction."
Everybody regardless of their ability should have the opportunity to access football in their local club ensuring the FAI promotes an ethos of inclusion within the football community. Players will receive their training at local clubs providing regular football,
a feeling of belonging to a club, competition, and a safe environment in which to express themselves. Most of all, players will have a pathway into mainstream teams if they improve to a level capable of competing in mainstream competition and, if not, they will continue to enjoy the game they love with their club.
Support a great festival..
Over 20 clubs from all over Ireland, Wales and Northern Ireland will be represented on the day and will compete in a fun and non-competitive event showcasing the talents of its players on the hallowed soil of Shamrock Rovers in Tallaght Stadium.
The day will also give families of these children and other families of children with disabilities a chance to come along and enjoy the football but also get information on the programme and enjoy the variety of family entertainment, inflatables, street skills events, face painting, music , BBQ and maybe even a few special guests.
Contact Person: 
Oisin Jordan 
Mobile: 
086 607 9223 
Email: 
oisin.jordan@fai.ie
Pic: Seamus Coleman (Sky sports)
Facebook comments:
comments
404