FAI Technical Department Kennedy Cup 2010 Report
Mar 03, 11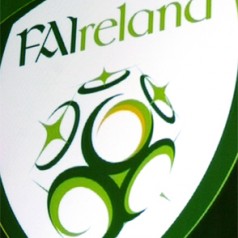 This is a report conducted by the FAI Technical Department who attended the 2009/2010 Kennedy Cup. I have highlighted some key areas. Its a great read and certainly a positive exercise, however it shows how we are lacking in technically developed players and we will continue to do so as for as long the leagues in this country continue with introducing young kids into competitive leagues before they are even thought the fundamentals of the game. To quickly we push these young kids into the adult game, competitive leagues & 11v11 formation even before they understand their own small sided game. Its all well and good producing these reports,  if we not introducing the correct systems down at grassroots level then these reports only cater for Elite football in this country, to often we are cater for the best and forgetting about the rest!
Kennedy Cup 2010 – Technical Summary
General Play
Player recruitment for most teams now seems to be going in the correct direction in relation to the modern underage elite level game. We are finding a lot more technical players in the teams in comparison to some years ago when physical size seemed to be dominant. The staff from each league who are going down the route of selecting technical players ahead of players for their physical strength must be strongly commended. The majority of teams tried to play the game in an attractive manner and this must be the future style for all our players and the teams they play in…from the goalkeeper through the thirds of the pitch, showing good team arrangement to create space. For the most part some poor technique or poor decision making was the failing point.
Play in the final attacking third needs lots of work in training sessions and creative, clever and inventive play should be very much encouraged. Our teams must be more patient, more inventive, more threatening, create more combination play and lastly our execution of passing, crossing, shooting, finishing must be better. Practices which are based in the final third of the pitch need to be strongly emphasized.
We are still seeing the high pressure game from teams…very few teams dropping off and making it more difficult for players to find space in more dangerous areas. Teams are relying on their opponents making mistakes under pressure rather than being able to create for themselves when they retain the ball. This does not mirror what is happening in elite level underage football. It also begs the question of tournament play and how much of this high intensity work players can do over a five day period with two games on some days.
Staffing
The majority of staff seemed to be very player centered. Also, communication from the side line for the most part was very knowledgeable, encouraging and positive. The appearance of staff for all teams was mostly professional.
Smoking on the sideline by staff members should be outlawed. Unfortunately, there are still some staff who have an aggressive approach to their players… this should not be tolerated. There were some staff who continually coached the game for their players. Players are not making their own decisions when this is happening. As this type of commentary continues the question must be asked, has the coach not prepared his team for the game, if he has to make all the decisions for his players during the game.
A technical area for staff and fencing to keep spectators back from the field of play should be put in place. Having technical staff running up and down the sidelines issuing instructions does not mirror elite level football.
Team Preparation
For the most part it was very evident that teams had prepared thoroughly for this tournament. The quality of playing gear, leisurewear, staff involvement, warm up equipment, hydration and nutrition available before, during and after games has all been greatly improved and this must be strongly commended.
Warm Up and Cool down
Some warm ups primarily and a few cool downs were much too long and this area needs to be addressed. Warming up for any training session or match should only take 15-20 minutes maximum, at this age group, if done correctly. However, outside factors must also be recognized when planning warm ups and many of those factors certainly come into play at the Kennedy Cup. Factors such as tournament play versus a one off game and weather conditions (hot, cold, wet) are very important for the Kennedy Cup teams. Most teams must play 6 games in 5 days at the Kennedy Cup so using excessive amounts of time and energy on warming up will lead to tiredness, heavy legs and a lack of concentration as the week progresses.
Planning the Warm up and Cool down
Team management should also be very much aware of weather conditions prior to planning a warm up. Hot, cold or rainy conditions will have varying effects on your players' performance so planning a warm up or cool down should be thought out thoroughly.
Systems of Play
Thankfully we are now seeing more than just the basic 4-4-2. This year we saw variations on the 4-3-3 mainly. Some teams changed formations during games and the players had a fair understanding of their roles…some teams played differing systems from game to game and , once this is done correctly can only be good for a young players development. A concern would be that some teams did not get the system they were using correct. Some examples of this are…defensive shape of wide players in 4-4-2 and 4-3-3…defensive shape of wide players on the weak side(opposite side to the ball) in 4-4-2 and 4-3-3…positioning of centre forwards/attacking midfielders in attacking phase in 4-4-2 and 4-3-3…defensive shape of full backs on weak side in 4-3-3 and 4-4-2. The 3-5-2 system was practically non-existent at this year's tournament.
Set Pieces
Corner kicks for and against for the most part all teams were very well organised. Free kicks in the final third for and against all teams seemed quite well organised but could certainly be more inventive. In the middle third there was very little in way of a player getting on the ball and starting the play quickly again. We saw lots of the ball being placed and then just launched into the box, sometimes diagonally but most times just straight up the pitch. Throw ins all over the pitch were very poor…foul throws…little or no movement to be available to receive…no invention. More inventiveness with attacking set pieces must be encouraged.
Goalkeepers
The standard of goalkeeping in general terms was quite high and definitely on a par with 2009 if not better. However some teams did not have a specific goalkeeper coach and this should now be a requirement for each team. It is now suggested that all teams have a goalkeeper coach as part of their technical staff for all representative teams. Although, the standard of goalkeeping has continued to improve yearly, many of the goalkeepers were not very comfortable with the ball at their feet and definitely not comfortable with the ball being played back to them from general play. As we see in the modern game the goalkeeper must now be capable with the ball at his feet and with kicking from the hands.
Full Backs;
This was an area of improvement from the competition of last year. Considering trends within the modern game and how the game is now evolving with attacking full backs and holding midfield players we must note this trend going forward. Overall, few full backs played as modern elite level full back so this is an area to improve on even further. The modern full back needs to be attack minded, fast, technically very good, and very capable at 1v1 situations in both attack and defending.
Centre Backs;
There were quite a few good centre backs from various teams but all mainly right sided.  Thankfully, this year we saw very little of the sweeper and marker system as we saw in 2009 and before. The majority of teams played with two centre backs which mirrors the way the modern elite level game is played. However, as with the tournament last year there were only a small number of centre backs who were comfortable with the ball. This is an area of concern for players in this position as most attacks will begin with build- up play from the centre back. The modern day centre back must be comfortable on the ball and capable of playing both short and long range passes while also being a capable defender.
Central Midfield;
This was the strongest unit at the tournament. Many good quality players identified. Also found some central midfield players who were equally as good, either as a wide player or as playing off the front man. Players with good range of passing, good technical ability, game awareness, and quickness were evident in this position and from many different teams.
Wide Players;
Although players with potential were identified, there were very few good dribblers of the ball who could then deliver the end product of a cross, a penetrating pass or a shot on goal. We also saw very little in terms of variation in movement on the wide areas…coming inside to receive…interchange of position with team-mates. Some of the players identified would still have question marks over their dribbling ability or their speed to get away from defenders. This is definitely an area which needs much work.
Centre Forwards;
There were very few goal scoring centre forwards at the tournament. However there were quite a few who linked the play well with coming off their markers or playing in the "hole" between midfield and centre forward. This has been a trend for many years gone past now. Over the past 3-5 years there has been a drought of goal scoring centre forwards. There is now a real need to produce goal scoring centre forwards who thrive on threatening the back of defenders and ultimately scoring goals. As a result of more build up play by teams this may allow centre forwards get a much better service to allow them have chances on goal.
The Late Developers (Future Developers)
These players are typified by being small and light or tall and thin in stature, but, are technically excellent. Currently they are physically challenged but with chronological maturation their physique shall also mature. With physical maturation and their current technical excellence in one, two or three years these players may be the future elite. We must now nurture this type of player. It should also be noted that the title of these players should be "future developers" as this has more positive connotations than the title being used currently. In this and last seasons' tournament we identified many future developer type players. These players are born in different parts of the year so they are not just born in the later months. They are technically very good but are currently physically challenged through their size or strength. Most of them are attacking players or are attack minded players. "It would be a very interesting exercise to bring a late developer group together from the Kennedy Cup 2010 and work with them as a group for the next three years to see how they develop as all round footballers" Considering how technically good they are currently there could be some future stars in this group if we could nurture them correctly. Some of these players gave the most satisfaction while watching them play.
Considering recent trends in modern elite level football many of the top players are small in stature…Xavi, Iniesta(both Spain) Messi(Argentina), Arshavin(Russia), Modric(Croatia), Lahm(Germany). "You could name the entire FCBarcelona squad and many more Spanish, Dutch and Portugues players, here"
National Under 15 & 16 team criteria
The current philosophy of play in the National Under 15 and 16 team strongly promotes attractive attacking high percentage football. Attractive attacking football means building up from the back, playing into midfield and into attacking positions to finish on goal while high percentage means playing ball to a teammates advantage and not to areas of negative percentages or to the possible advantage of an opponent.
To play in the National team all players must be comfortable with the ball as being able to retain possession in all areas of the pitch is of primary importance. All players must be quick across the ground and must have quick feet. As space is limited within the International game players must have the ability to move in and out of space with and without the ball quickly. At this level players should be aware of their individual roles and responsibilities in both attacking and defending. Positional awareness in both attacking and defending should at this stage be automatic.
Under 12 Players (born 1997)
At the tournament this year there were 19 players born in 1997 and 1 in 1998. Of these 20 players 6 were identified as being above average at this year's tournament. Hopefully, the experience of this year will enable them to develop further for the tournament next year.
"It would be interesting to see if the FAI follow these 6 players and see where they end up, and the other 14 to see what happens to them"
Technical areas for improvement
Attacking
Playing from the back when playing in a 1-4-4-2 v 1-4-3-3 and 1-4-3-3 v 1-4-3-3.
Players technical ability…inability of many players to use their weaker foot
Wide attacking play
Attacking play in the final third
Support play to a lone striker
Middle third set pieces needs improvement
Throw ins/movement to receive needs improvement
Play in the final third needs to be much more creative
Defending
Transition to defend in the opposition half disorganized
Shape of team on weak side while defending
Central defending in the final third
General
Amount of time used to warm up
Practices used in warming up
Management of tournament play…2 matches per day…6 matches in 5 days…hot, cold or wet conditions
"Areas for staff improvement"
No smoking on the sideline
All staff should stay in the Technical area even if there is no specific area marked. Moving up and down the sideline and having coaches on both sides of the pitch giving information does not mirror elite level football
Only one voice at a time on the sideline and at half time
Stop commentary …allow players to make decisions…perfect training sessions should allow the coach to observe during matches and not have to give players every piece of the game
All teams should have a goalkeeper coach
Professional conduct on the sideline…to officials…to other team management…to players (opponents and own)
Trends (Kennedy Cup 2009 & 2010)
Many teams now trying to play combination football and building up from the back into midfield – Many good goalkeepers but most need to work on their ball playing ability – Few elite level full backs – Few elite level left sided centre backs – Few wide players therefore poor wide attacking play (1v1 attacking) – Few elite level centre forwards  Many very close games – Most teams very well organised both on and off the pitch – Smaller leagues developing continually – More good players….some outstanding players – Many very talented future developer type players
Compiled by the FAI Technical Department staff who attended the Kennedy Cup 2009/2010
Facebook comments:
comments
404