The Ajax Way at HartstownHuntstown & Newbridge Town FC
Apr 05, 14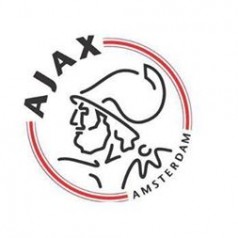 This week sees the first of two Ajax workshops in Dublin.
First up is on Friday 11th April is Ronald Joorse –Head of Ajax's Skills Athletic programme. Ronaldo will start with a 75 minutes Practical Session using 12 players (1o players + 2 goalkeepers) followed by a 1 hour presentation of movement skills/combat and finishing with a 30 minute Q&A.
The second workshop on Tuesday 29th April – Sander de Geode Head of Ajax Online Academy and Patrick Ladru Techinical Manager u13 to u16 Ajax's Academy. This workshop will include a presentation on Ajax's style of play.
Dates: 11th & 29th April 2014 – 6:30pm
Time: 6.30pm
Venue: Hartstown Park All-Weather Facility.
€30 per workshop or €50 Euros for two.
Contact: Dave Byrne 0863727825 or info@hhfc.ie to book a place…..!
Newbridge Town FC
Newbridge Town FC will also host an Ajax Amsterdam Coach Development Workshop on:
Sunday 27th April.
Cost: €35
Time: 5-8pm
Sander de Geode, Head of Ajax Online Academy, and Patrick Ladru, will also be hosting this workshop. Patrick has been a coach at Ajax for more than 20 years
The event will include:
Presentation on Ajax's famed pass and move style of play
Ajax vision and philosophy and how it relates to the Ajax Online Academy.
There will also be a field demonstration from Patrick and a Q&A session.
Last year the Ajax Academy was selected by the International Centre for Sport Studies (CIES) as the most prolific academy in Europe for producing professional players.
For more information or to book the Newbridge Town FC Workshop contact damien.kelly44@gmail.com or call 0851400152.
I always like to hear your opinions. Please comment below or email me info@thecoachdiary.com If, you don't have anything to add then please forward this on to a friend. Thanks for reading. I'm also on twitter @Coachdiary
Facebook comments:
comments
404