'Every Boy's Dream'
Mar 22, 13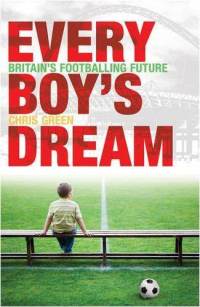 This is an article from Blueprint for football:
"When fans look at their club's academy, they tend to look at results – both on the pitch and in players developed for their first team – to determine whether it is being successful.  And, obviously, those are important metrics.  Yet there is a lot more to an academy's success than that.  How they handle the kids placed in their care, for instance.  Or whether they are sacrificing long term development at the altar of short term results"
The determination to look at these factors was one of the reasons that drove Chris Green to write the book 'Every Boy's Dream' back in 2010; an analytical look at the academy structure in England and whether this was working.
The full interview with Chris can be found here.  Warning: it is a long piece but I'm sure that you will love it.
by Paul Grech
If you've read the book and enjoy that kind of analysis on youth football, then you will enjoy Blueprint for Football's own bi-weekly newsletter.  Blueprint for Football can also be followed on Facebook and Twitter.
Facebook comments:
comments
404